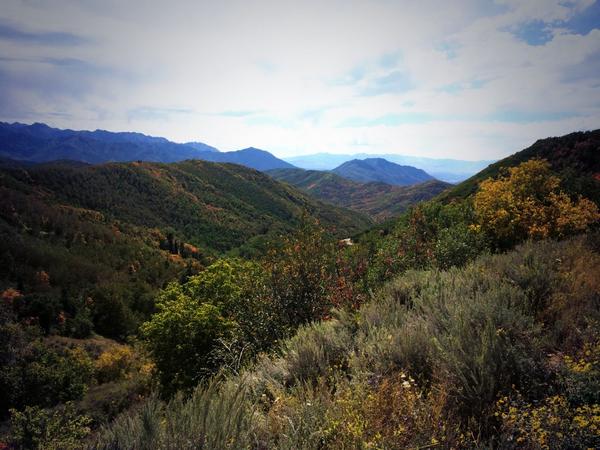 Oh my god, I can't believe that this race is over! I'm sitting in my desk chair with a little blanket over me, knees wrecked, feeling like FDR. 26 hours and 15 minutes of mountain running, and a Strava page to prove it! Here are some pictures and tweets from the crazy day.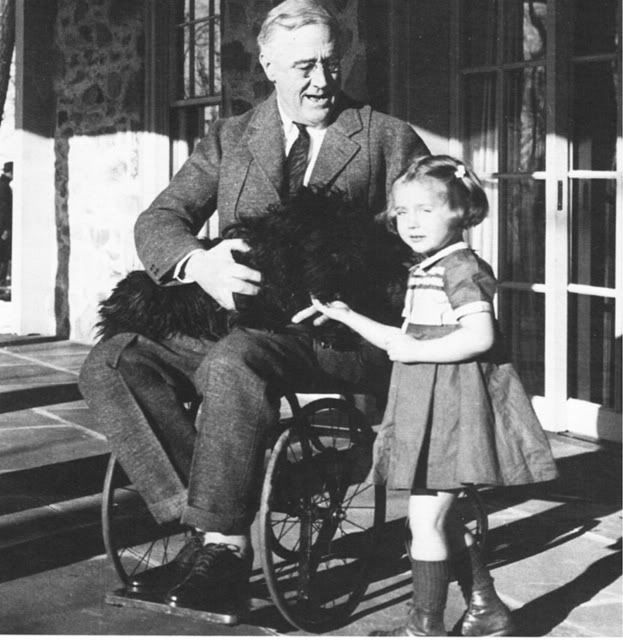 Pre-Race
Unlike Leadville, Wasatch requires an application. It's one of the big, bad, fucked up hard races, with 25k feet of elevation gain to Leadville's measly 15k. It's got a reputation of being second to Hardrock in difficulty.
I made up a list of 100s back in high school that I wanted to complete SOMEDAY - I feel excited and slightly sick at the thought that I'm a fit enough runner that I could actually tackle the list. The big, remaining runs are the Hardrock 100 and the Spartathlon in Greece. Since moving to Colorado it's filled up with smaller, more terrifying adventures.
So I signed up for the 'Satch and promptly forgot about it when I moved to Boulder with Jenna. I didn't think about it again until late July, maybe three weeks before Leadville, when a guy named Jesse Crowne wrote to ask what trail work I'd done. (You need 8 hours to qualify for the race.) How did he get my name? I checked the Wasatch site, and there I was, on the accepted runner's list with a big "NO!" in the trail work column. Oh, god, another 100. Here we go again. I found a last minute volunteer session, got it done and mailed in my registration. That day is a whole different story. TRAIL WORK IS SO HARD! Hiding in my car while our 89 year old trail leader shuttled enormous rocks over hundreds of feet. His name was "Steve Austin". Not a joke.
Leadville and Wasatch one season. A mini grand slam! I hadn't known about it long enough to be scared. A few weeks went by, I ran Leadville, then sat around feeling Runner's Depression and trying to research how to recover between consecutive 100s. Everyone's advice was along the lines of "be good to your body" and "don't do any running". I went for a long hike with Jenna the next weekend and my knees were REALLY out of it, not really bending in line. I felt generally, how do you say, fucked? as I limped down switchbacks. It didn't help that we chose Shadow Canyon, one of the harder trails in Boulder.
I also didn't have an understanding of how hard Wasatch would be. All race reports were grim. The last 25 miles of Wasatch was called the "hardest 25 miles in ultra" over and over. Everyone in Leadville seems to go out too fast in the beginning, maybe because the course feels runnable. At Wasatch, every report gasped about the heat, the terrible HEAT in the middle of the day. I'd raced the Texas Water Safari, 260 miles in Texas heat - Utah heat should be easy, yeah?
The weekend before the race Jenna and I met up with Will Griffeth for an attempt on the Middle Teton, got rained out, but had fun in the cold - and worked my knees a bit more. We retired to a cabin in Driggs to recover.
Wednesday, it was time to head to Salt Lake. We collected Jenna's brother Adam from the airport, headed to our basement apartment and I laid out everything perfectly, lining up edges like a maniac, trying to remember what I'd forgotten. Something always goes wrong.
Thursday night was the usual nervous planning. Do I wear the new tights, or the short shorts? Will Ed get here in time?? (our friend Ed Gutman had called weeks ago asking if he could come along on one of our adventures. Well, sorry, buddy, you asked for it... you get to pace in the terrible heat of Wasatch.)
The Race
There are only three spots where the crew can meet up with you at Wasatch, but 17 aid stations over all. This means that you could probably get away with hand bottles after the first section, but I decided to take the full backpack with the bladder. It turned out to be SO hot that I needed the bladder just to have extra water to pour on myself throughout the day.
.@sritchie and a few other crazos getting pumped for the Wasatch 100. #gogogo pic.twitter.com/OFIYuUFoGV

— Ed Gutman (@eddie) September 5, 2014
The start was very, very slow, with racers bottlenecking through single track. My plan was to go snail's pace in the beginning, get a feel for the course and try to work out my knee issues and then speed up later in the race.
The course snakes around the Wasatch foothills above Salt Lake for about 4 miles before a long, long climb begins, the trail climbing 5,000 feet to a feature named the "Chinscraper" (after the 10 feet of class 2 scrambling at the top). It felt really nice to be climbing at the same altitude I'd been living at. I was breathing easy, watching the footing, feeling the knees out and enjoying the climb. The sun started to rise, and I started noticing that the woods around me were changing to fall colors. I hadn't realized that this happens in the mountains! I sounded like a typical Boulder hippie, gushing about how beautiful the course is and how much I loved the mountains. Sheesh. Had a nice talk about Bitcoins with a guy. I remember feeling so calm and happy. A stark contrast to my body's suffering later in the race.
We ran through one mud puddle and a guy yelled "Woah, Wasatch Tough Mudder's getting started!" The ultra community loves giving these guys shit.
Up the mountain, over the Chinscraper, past the dudes with cowbells and BAM, we were on the ridge! Almost 10 miles into this thing. No problem so far. I had been back with folks just looking to finish, and started trying to pass people once we topped out. The singletrack here was very narrow, so I broke out the Canadian Pass - "excuse me, if there's a good spot coming up maybe I could get by? Thank you very much!" and used it dozens of times.
The view was incredible off of the ridge. We followed this for miles... I trudged the uphills, trying to follow the Leadville lesson and keep the heart rate down. It was up around 160, probably still stressed from Lead just weeks before. Whatever. If I locked up later I'd stop, but I knew I could make it farther. Just keep pushing.
One of the older guys I was running with started repeating my name, like a mantra: "Sam I Am. I Am Sam. Sam I Am." I would pull ahead on the downhills, and he'd catch up by running the uphills, which clearly excited him. "I thought I'd never see you again the whole race! I guess you're going a little slower than you thought!" Whatever gets you excited, buddy. I just kept with the heart rate monitor, trying to keep things below 160.
We hit a long dirt road that led down to the first aid station - Francis at mile 18. I "opened up" to an 8 minute mile and started gaining time, pushed harder than I'd like by some urgency in the bowels. I'd packed toilet paper in every drop bag except the first. Ugh. I looked for a spot to pull over, but the drop off of the road's edge is 40% and there was no way I was scrambling up the 200 foot wall to the right to poop on an exposed ridge. I pushed on, telling myself that I could get to the aid station. Four miles passed this way. Abstractly I was happy for the distraction from the run. It's almost better than an iPod, trying not to soil yourself. Finally, just when I could see the aid station my subconscious gave up and I veered off down the steep slope and made it behind some bushes just in time. After a fumbling wipe session with waxy leaves (TMI?) I made it up and on to the aid station... and guess who was waiting for me? "Sam I AM! It's you again!" Here we go.
FRANCIS (18.4)
First drop bag, slather on the sun screen and get the hell out into the sun. It was getting hot now, but the hills felt manageable. The jeep road continued on for a while, and then we abruptly transitioned into VERY rough single track with the sun beating down. The Sam I Am dude had been talking up this stretch, as he'd done his volunteer trail work here and was excited to show it off. As we both slowed down and tried not to break our ankles he said, "It was TERRIBLE before, you know?" Yeah, it's still terrible now. Wasatch, baby!
Here started my obsession with staying cool. I'm not trained for the heat any more, and my HR was thudding up close to 160 as I walked the uphills and tried to jog the flats and ignore my feet. I was passing people now and making good time on this terrible trail, accumulating elevation, moving closer to the race's 25k cumulative gain. I caught up with a group and we made the next station together at Bountiful B, mile 23.82. Dunked my headband in ice water and moved on.
Next was a huge stretch of Jeep road... I turned on a podcast and tried to deal with the heat. Getting worse. At the top of the mountain was a guy in a lounge chair:
Came across this scholar athlete at mile ~33 on the #Wasatch100 course yesterday: pic.twitter.com/JAfxkxLaYN

— Sam Ritchie (@sritchie) September 7, 2014
I talked with a guy who told me about how he'd given up gels after puking up gobs of sugary black tar last year.
This is where the massive ups and downs started and I started getting slower. I LOVED when the wind would blow over me, but the heat was so strong, and the hard downhills began. This fucking course doesn't have any switchbacks in it. The trail climbs up to some ridge, then plunges down into little valleys before climbing up to the next ridge and skirting along it in the heat. Where were the clouds the forecast had promised? I started feeling sorry for myself.
One guy was 100 feet behind me for 5 miles. It was maddening. I wanted to stop and let him pass so I could stop worrying about him, but of course I didn't want to get passed. I struggled with this for hours. Finally, the next aid station, so hot now, down off the ridge for a stretch, some watermelon, ice and the next huge push.
I met Chris as we were nearing mile 38. He was doing his first hundred and feeling fantastic. I, as you can gather, was completely shot from the heat. Chris confided in me that he'd met people behind us who were ALREADY feeling worked. "Can you imagine feeling bad 40 miles in? If you're hosed at 40, how can you possibly go 60 more miles?"
You bastard. let's see how you feel down the road. He pushed me on, not passing for miles, and finally we could see the aid station and started to move hard down the hill. ALL I wanted was to see Jenna. I knew she was waiting for me and would have supplies. Descending endlessly, switchbacking away from and toward the aid station with the roar of the crowd down there pulling me on... and finally, there they were near the road!
I was so, so happy to see Jenna, Adam and Ed, just fighting back tears as I descended the hill. I had to weigh in before I could see them, which gave me a chance to compose myself. The scale said I was 6 pounds heavy, up to 162, which both didn't make sense and troubled me. Was I retaining water? Don't worry about it, I thought. Just push on.
Big Mountain (Mile 39)
I had some coke and watermelon, a tums and some ice, Ed suited up and we were off without too much of a break. I was feeling BAD here, not able to keep any food down and cursing the heat. People were passing, and the self pity kicked in. "In LEADVILLE I could have given my pack to my pacer! Here I have to carry all of my shit..." I'm sure I was whining so hard to Ed. So ashamed.
The fall colors were coming out, and I kept having to remind myself to be happy about the scenery, but it was so hard. The descents were SO brutal. I knew my toenails were gone, and my heart rate was just slamming on flats. Unless I was deliberately breathing slow, it would jack up to 165. Stay calm. Ed told me stories about life after Twitter. It was so good to have someone with me, even if the pace was shamefully slow.
Some Fall colors keeping us company waiting for @sritchie to pull into mile 50. #wasatch100 pic.twitter.com/6vjOA6xSQQ

— jenna (@jennadawn) September 5, 2014
We trudged, man, just trudged on like zombies. I sipped a little Ensure, then tried chewing ice. OH MY GOD, ice tastes so good! And icewater was going down really well. The water in my pack was tepid, and I was having a hard time getting it down.
Finally we reached a little shade, and I could see the yellow shirted guy who'd passed me up ahead not making any progress. Good.
Coming off of the ridge we saw a surprise aid station. Runners were slumped on chairs under the tent. "Do you guys have ice?" I asked. A lady in a cow suit with a massive pink udder-glove taped to her crotch said, "We've got a baby pool full of ice!"
I saw it. It was full of rubber ducks. I dropped to my knees and shoveled water over my head for minutes, finally cool. This was heaven. There is nothing better, I thought. Finally I got up and ate some ice cold watermelon, chewed some ice, dunked some more water on my head and filled up the water bottle with ice to take with us.
I had to tell the station volunteers how much this meant to me. "I feel like I'm passed out back there on the trail, I've DNFed, no, I'm DEAD, and this is my dream of what heaven is like. I'm serious. I'm so happy."
"Do you want an otter pop to take with you?" asked the woman behind the table.
I felt my eyes bug out wide. "YES. Yes please."
I hadn't had these since hot summers back in the kayaking days. She even cut the top off! I was off with my Otter Pop.
To Mile 50...
The next stretch was long and hot, but my ice bath session had cooled me down. Ed was getting worked, though. We were both dumping ice water on our heads, but he'd been out and exposed for so long that he now couldn't get his heart rate down. He started to drop back, to me when I needed some ice water. Total champion. He told me later that his heart rate was thumping up at 178. The entire stretch would take us four hours; 80 degree heat at altitude is just too much to handle for that long.
I passed a bunch of people, then promptly missed a turn and went a hundred yards too far before the others yelled me back. "Feels like a ten mile detour, eh?" said the yellow shirted guy. Yup.
The sun was starting to set. Down more single track, gentle this time, then on to another long, switchbacky section by a stream, all within view of the bridge underpass where Jenna would be waiting to take me the next 22 miles.
And Beyond
Disclosure - I wrote this race report a week after the race, then shuttered it for a few months. I'm now discovering it in mid-December, and all I have beyond here are bullet points. I'll elaborate a bit where I remember, but otherwise it's pictures and snippets from here on out. Here's what I remember.
The Lamb's Canyon aid station at 52 miles comes before a long, gentle climb into the woods. The heat's over at this point, and it's a good place to collect yourself mentally. One team brought a little piggy for moral support:
Jenna led me up the road and into the woods for a huge climb. We caught up to Chris again, still feeling good but starting to fade. Jenna was gushing over the course's beauty and running back and forth taking pictures.
We hit the top of the hill as the light started to fade, and Jenna handed me my headlamp before diving into the pack to find hers. I could hear the rustling get more and more frantic. Uh oh... she'd forgotten to pack it! In minutes she'd rigged up an iPhone flashlight in her jacket's chest pocket - miraculously the battery lasted for the next 20 miles. Here's a shot Jenna took of the woods:
So happy I got to pace through sunset. We timed it perfectly, summiting just right. Cc @sritchie #Wasatch100 pic.twitter.com/QKjAbFBroV

— jenna (@jennadawn) September 6, 2014
A huge descent in the dark led to another road that had a grilled cheese station waiting at the end. I was a grilled cheese monster at this point and took down hot chocolate and triangular wedges by the... well, by the one and two. But I felt like I could eat ten, okay?
The cold brought calm, and I stopped feeling so panicked about the race. We just had to execute and stay warm. We pushed up another huge climb through the dark past a bonfire where racers were relaxing and laughing. Beware the Chair. 30 miles to go.
The Last 25
Jenna's section ended so fast. We broke out onto another road and circled down to the indoor lodge aid station where Adam was waiting to take me the last 25 miles, including the fabled "hardest 20 miles in Ultra". Jenna was still fresh after 20+! Adam and I got lost right out of the gate, then back on track for a two mile climb to the summit of the race.
Beyond the sand pit on top, the trail dropped down into a dark couloir filled with jagged rocks. Were we supposed to run on this? The next 20 miles of downhill is a major dirtbike trail, and the trail is rocked up and rutted out completely. We jumped and slipped down this section that just went on forever, falling and ignoring the terrible pain building in my toenails.
Months out, I can't do justice to the terror of this last stretch. This report is going to have to join the dozens of reports I read that skimmed the last section. Mentally I was happy and attacked it, which left my knees in pain for weeks. The mental focus the trail required made the time fly by.
Finally, finally, as the sun was coming up, the downhill was over. The last five miles is a beautiful, flat path around a reservoir, leading to the finish line. Adam and I decided to turn on the gas. I had one more "Leadville finish" in me and pushed the pace down below a seven minute mile, taking in one gel before the last push. I almost took a wrong turn with a mile to go onto the final highway, but yelled, panicked, and a lady standing nearby pointed me in the right direction. A few minutes later, after 26 hours and 15 minutes, it was over.
Machines need massages too. pic.twitter.com/rFkufakDGJ

— jenna (@jennadawn) September 6, 2014